CHARACTER DEVELOPMENT IN THE 21st Century
Let us first understand the meaning of Character. For the sake of convenience, I will take each definition separately and then link it later. So, according to Dictionary.com, a Character is defined as "a person in a novel, play, or film.
Did you know, that the top 5 Characters of Indian
Cinema till date are:-
1. Gabbar Singh – Sholay
2. Mogambo of Mr. India
3. Munnabhai of Munnabhai MBBS
4. Sher khan of Zanjeer
5. Chulbul Pandey of Dabaang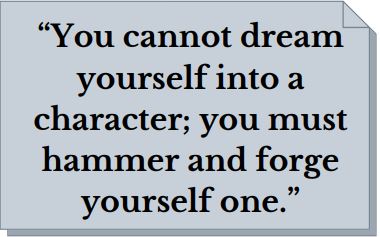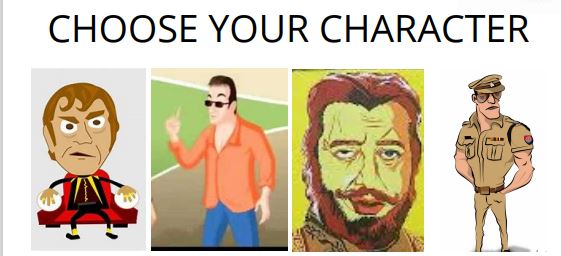 There is a saying "A high IQ can get you a job, but a high EQ will
keep you on the Job." Coursera presented the Top 10 in-focus
skills in the World Economic Forum in 2020, they also presented
the Top 10 in-focus skills in the year 2019. Of the top 10, four of
the 10 in-focus skills in 2020 are Kindness, Gratitude, Meditation,
Mindfulness and this has changed in a span of year, which brings
us to a very important question, "Do we need to re-look at the
skills we are teaching our children?"
t is surprising how, such a variety of traits become so appealing to us, when we watch them in movies, appealing enough to award them the best character in Indian Cinematic History. Let's do a character sketch of 'Yours Truly [Mr. Gabbar Singh]' played by Amjad Khan, depicted as a dacoit with an evil laugh who leads a group in looting and plundering the villages in the region of Ramgarh.
He has a sadistic personality and insists on killing whenever required to continue his status and to take revenge on his enemies. The movie also featured two other characters Jai and Veeru. Jai was an introvert, he was very brave, intelligent and kind but these qualities hardly got noticed by movie watchers even though he was one of the lead characters in the movie and that brings me to my question, If we made Mr. Gabbar Singh famous, what does that say about us and the
This brings me back to Gabbar Singh, and why we as an audience chose him as the number ONE favorite Bollywood Character Let us Choose wisely, before it is too Late!
characteristics we are looking for in our children, our students or even our staff?
A Thought to Ponder On!
'Character' is also defined as "the mental and moral qualities distinctive to an individual." It's funny how both things go hand in hand when we socialize with people. At most times, we wear an actor's mask, and yet hope to come across as distinct and unique, at other times, we choose to be someone else because we feel, that is more accepted than "being me".
THE NEXT EDITION REVEALS MORE